QUALITY MANAGEMENT SYSTEM
Precision Pipeline, LLC, (PPL) is committed to quality and uses a process approach with risk-based thinking to ensure our quality management system is integrated into all aspects of our business. We are committed to provide the resources and training needed to ensure an effective quality management system that is necessary for our clients' success and our continued improvement.
Our customers are the reason we exist. We strive to anticipate our customers' needs and provide innovative solutions that work towards achieving the same goals of safety, compliance and commitment to quality.
To deliver on our commitment, we constantly evaluate our internal processes to maximize their effectiveness and efficiency. We perform periodic assessments of our plan to determine adequacy, which strengthens our system and allows for continued improvement.
QUALITY MANAGEMENT system
As an industry leader, PPL developed a Quality Management System certified to ISO 9001:2015. This Quality Management System pertains to processes relating to the management of construction and maintenance of pipelines, and related facilities. Our Quality Management System is based upon our business beliefs: customer focus, process approach and risk-based thinking.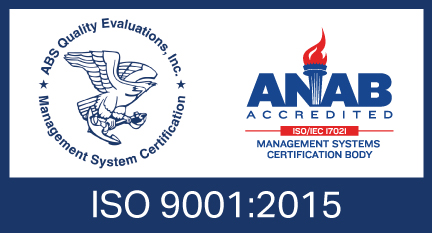 We recognize that it takes countless individual activities to deliver our products and services, and the process approach ties them all together. Our business is a process that transforms several inputs (customer requirements, resources, skilled employees, etc.) into an output that meets our customer's needs. We are constantly challenging ourselves to refine and change our processes to create efficiencies and eliminate rework. When rework occurs, we treat it as an opportunity to learn and improve. We are never satisfied; we work toward continued quality improvement.
The effectiveness of the Quality Management System will be continually improved by our commitment to understanding and satisfying our customers' requirements; setting and reviewing measurable quality objectives and working to achieve them; monitoring and reviewing the effectiveness of key processes; and providing the necessary resources for employees to effectively perform their duties.